I'm in Dawson City in the Yukon and the ride up from Vancouver has been fantastic. The scenery is just amazing here. Here's a few pictures.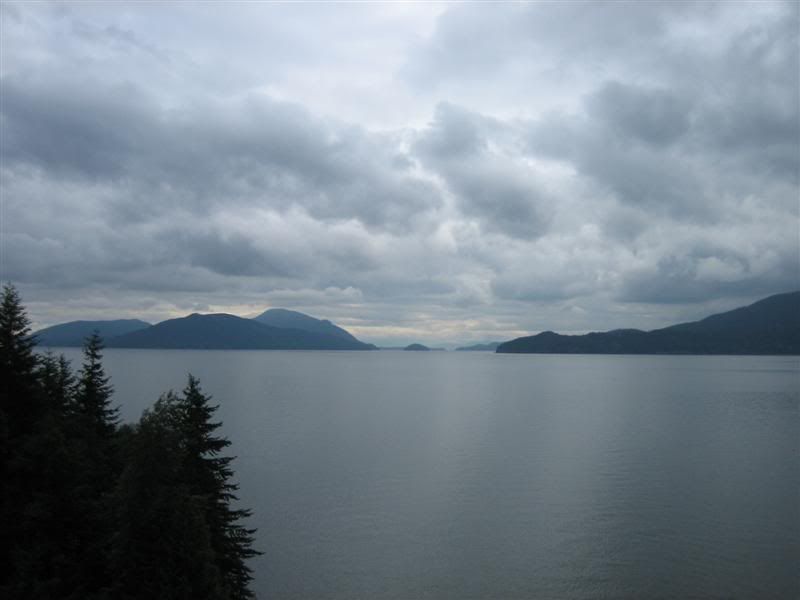 View of the Pacific Ocean from the Sea to Sky Highway on my way from Vancouver through Whistler.
The rivets in my muffler end cap rattled off and this guy drilled and put a screw in for no charge. He said others have helped him out before and he was just passing it on. That's one thing that I've seen a lot of already: kindness towards bikers. I've gotten bolts for free from a hardware store, free coffee from a nearby RV at a campsite and free service. The people I've met have all been real nice.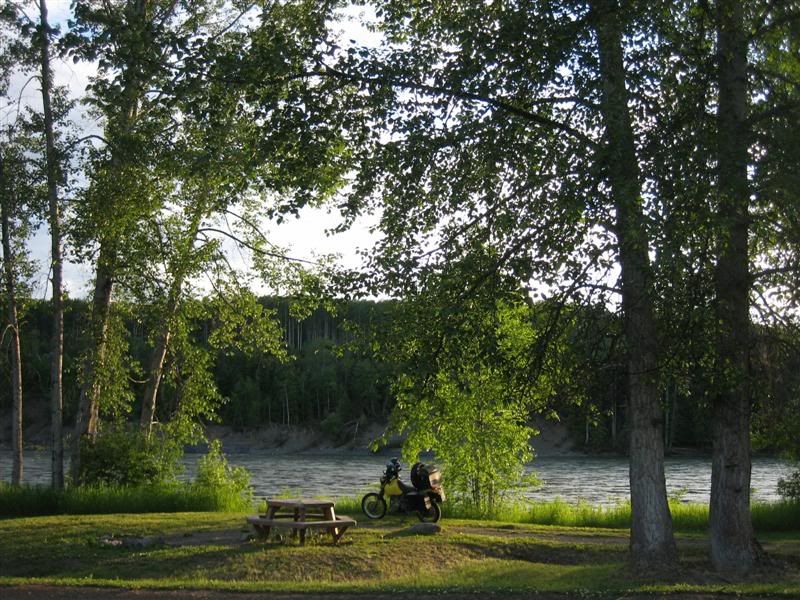 My campsite at the 'Ksan Campground near Smithers, BC.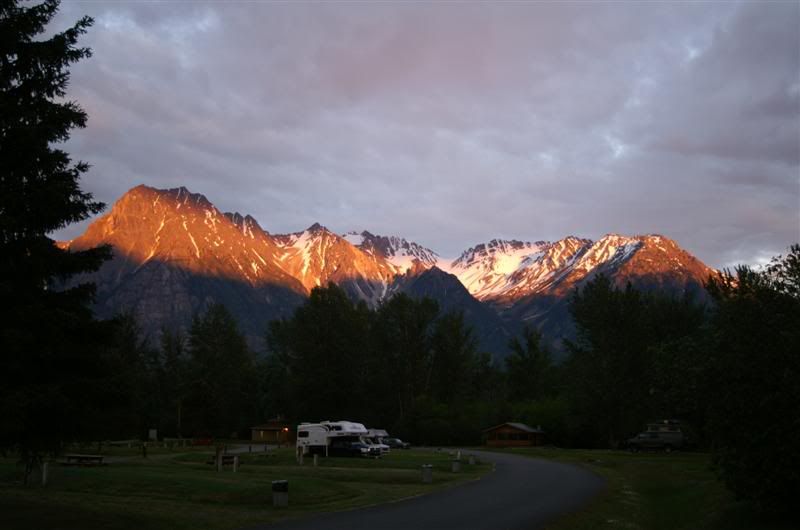 The view from my tent at the 'Ksan Campground. I was told some great stories about this mountain from a local Native American spokesperson (full details in the ride report).
Cooking dinner. Boiling water to heat my ready-to-eat meals. I love being self-sufficient.
Dinner of some Thai Lime-grass Rice and Tuna in Yellow Curry. Mmmm good.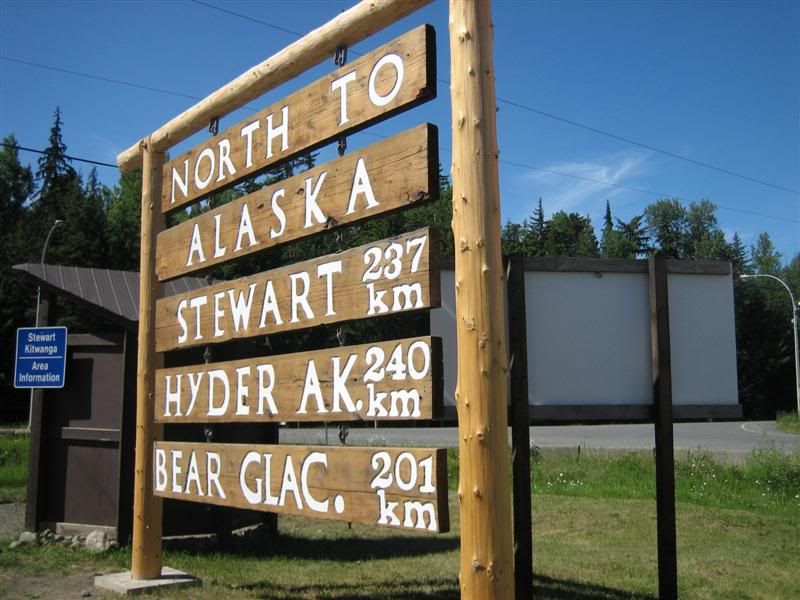 Signway to Alaska on the Cassiar Highway in BC.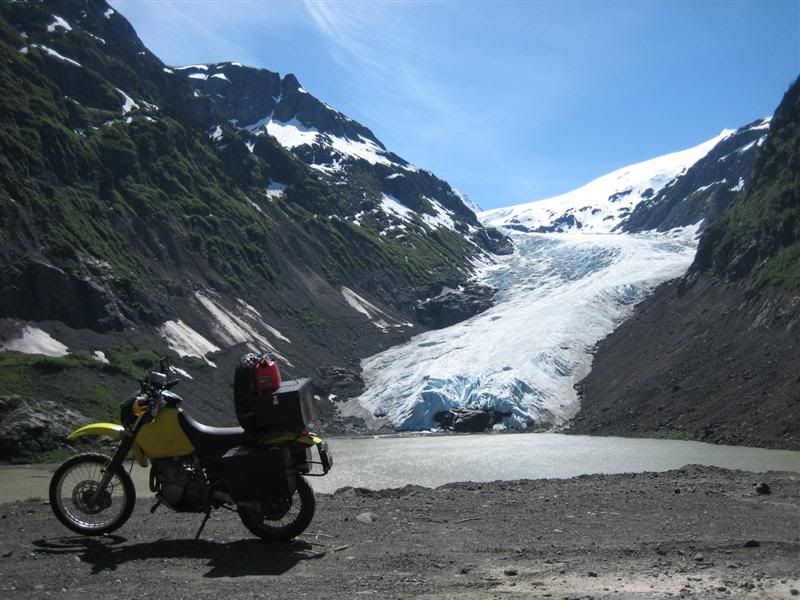 Bear Glacier near Stewart, BC. Locals have said that in their lifetime they've seen the glacier retreat quite a lot.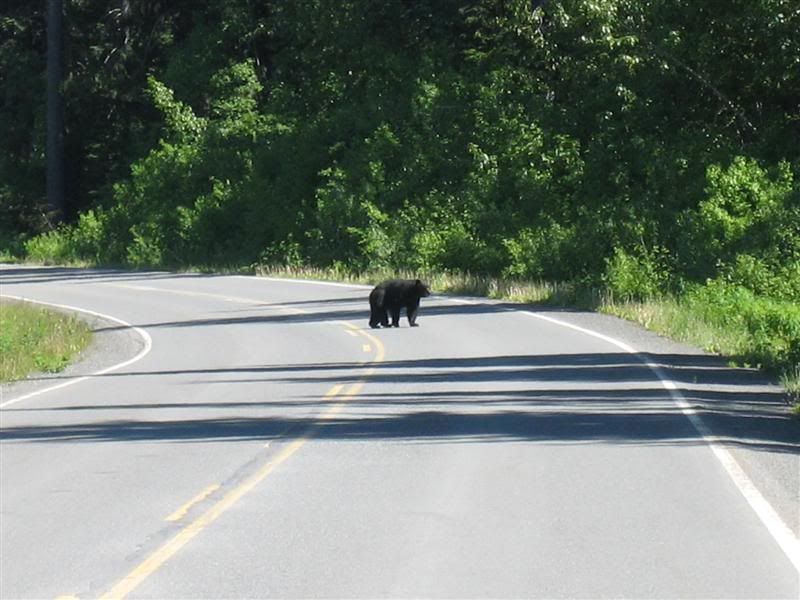 And how aptly named is that glacier. This guy was right around the corner and just hobbled across the road in no hurry. I was about 200 ft away. I've seen about 5 Black Bears so far and 2 Moose, but they ran away quite fast. Waiting to see a grizzly, but not too closely :)
Awesome twisting tarmac on the Cassiar Highway heading north.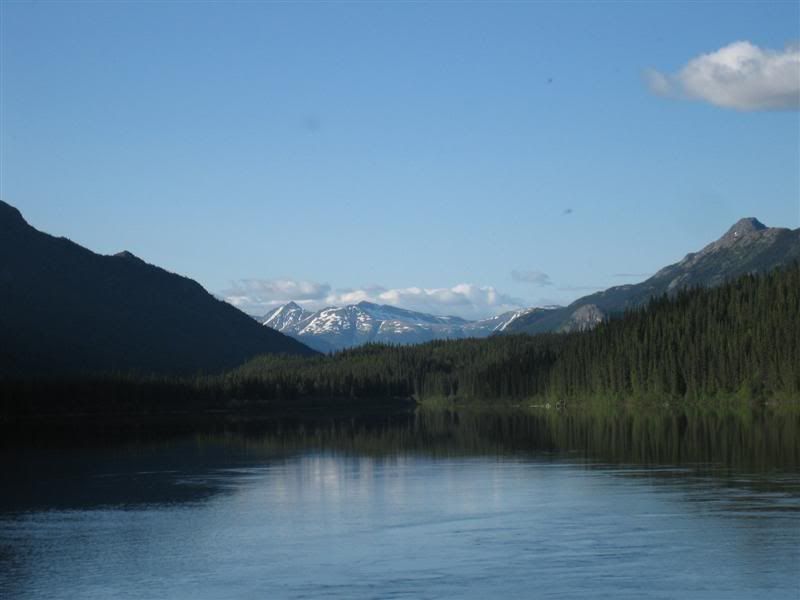 The scenery has been outstanding. And the weather's been great too. It's a little chilly, yet enjoyable. Maybe highs around 60F.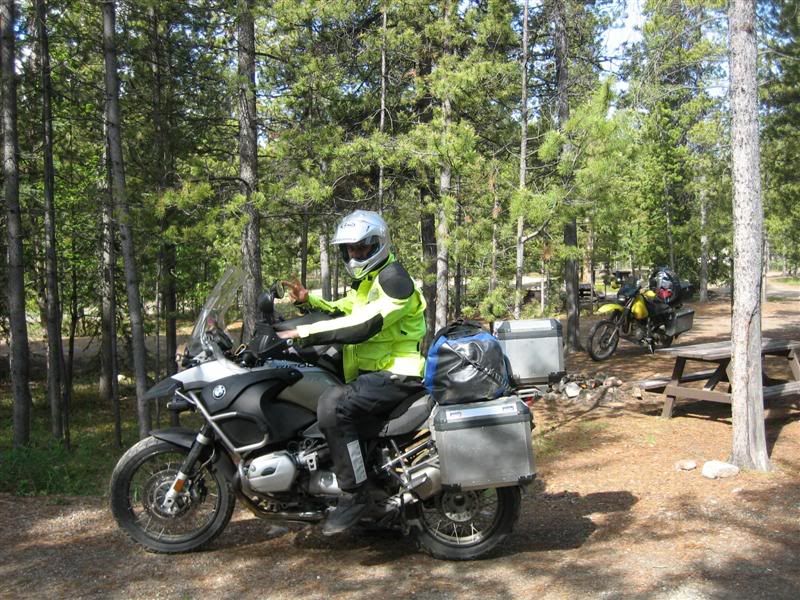 I met Chris at my campsite this morning (near Watson Lake) and he's heading the same way as me, so we're going to ride together for the next 3 or 4 days. He's from San Jose on a BMW R1200GSA.
On the Alaska Highway heading through the Yukon. The scenery on the Cassiar was definitely much better.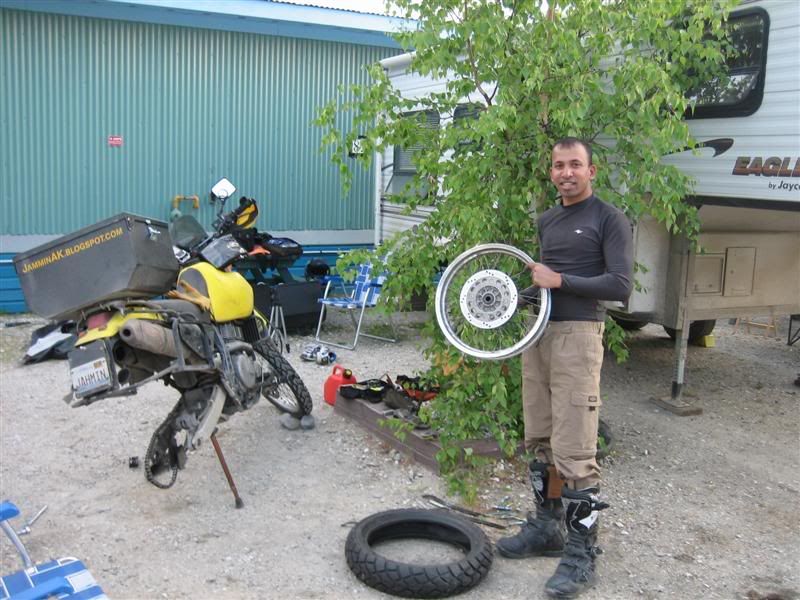 Changing my rear tire in Dawson City, Yukon. My old tire was almost to the cords and I struggled a bit this being my first real tire change by myself but a passing rider helped me out. (I've got my boots on to protect my toes.)
Downtown Dawson City for the ADVrider Dust2Dawson rally, which is a get together to celebrate the Summer Solstice. It's a little past midnight.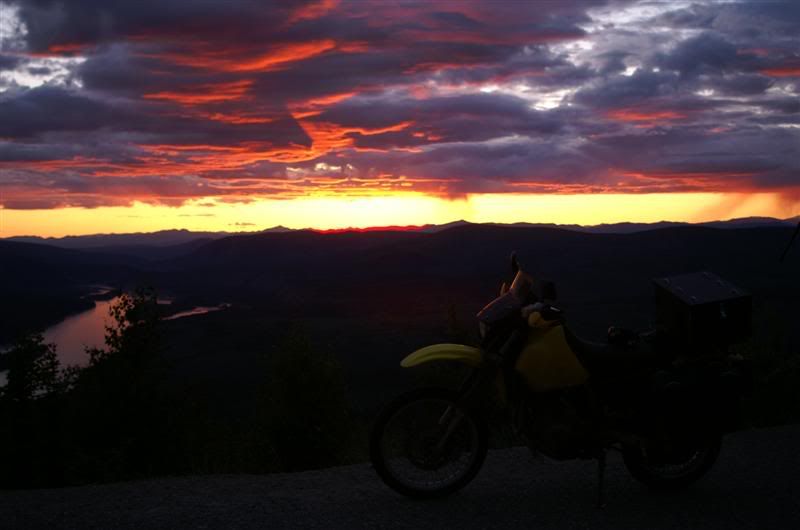 And this is what everyone comes to Dawson City for, the Summer Solstice. It's about 1 am in the morning.
I'm heading to Fairbanks tomorrow and then making the run up the Dalton Highway to Prudhoe Bay. After that, I'm taking a day off in Denali and stopping by Anchorage.